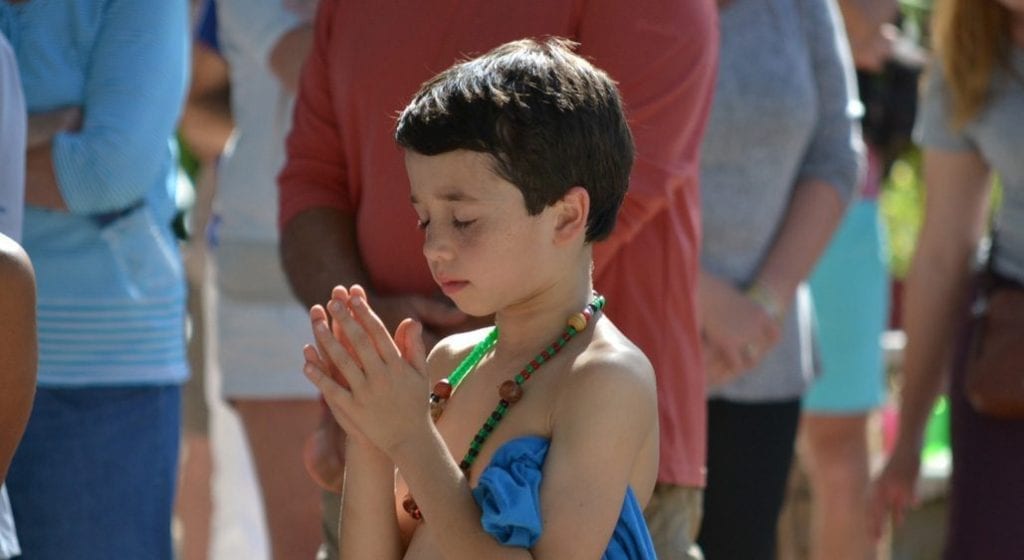 We believe in the power of prayer! We don't have to be standing beside you to do it, but will gladly put our prayer warriors on the path.
God's Word is clear in its message on prayer. It is a privilege to have open communication with our Father in Heaven, and is only possible through Jesus Christ. I Timothy 2:5 says, "For there is one God and one Mediator between God and men, the Man Jesus Christ."
We are to take all to the One that created us and loves us. Philippians 4:6 tells us, "Be anxious for nothing, but in everything by prayer and supplication, with thanksgiving, let your requests be made known to God."

How do you pray? You can find one simple structure by using the acronym "ACTS".
A = Adoration… Acknowledge God for all that He is. Reflect on His greatness. Worship and praise Him as the Creator, Provider, and Redeemer.
C = Confession… Clear away those things in your life that are displeasing to Him. We are all sinners. I John 1:9 says, "If we confess our sins, He is faithful and just to forgive us our sins and to cleanse us from all unrighteousness."
T = Thanksgiving… No matter what season of life you are in, there is much reason to give thanks. Even in trials, we can and should show gratitude to our God for sending His Son, our Savior.
S = Supplication… Finally, we come to ask God for our needs and the needs of others. Be specific and selfless in your prayers. God knows your needs before you ever speak them, but communicating directly to Him is part of our worship and acknowledgment of Him as our Lord. Pray specifically for others and their needs. Pray for national and world issues.
We consider it a privilege to come alongside you and pray for those things which are burdening you, as well as rejoice with you in thanksgiving and praise as needs are met and blessings abound!
Therefore humble yourselves under the mighty hand of God, that He may exalt you in due time, casting all your care upon Him for He cares for you.   I Peter 5:6-7