Missions Month & Banquet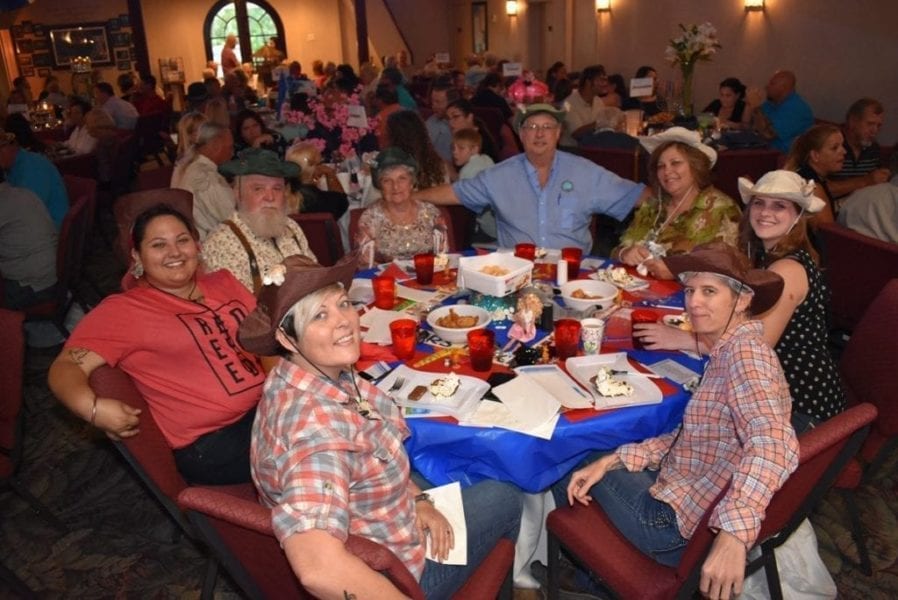 Our annual Missions Week and Banquet are typically held in March. Each year, we are excited and humbled to hear several missionaries as they visit us to give their testimonies and the vision God has laid on their hearts for missions. On Wednesday night of that week, we hold a banquet feast with great fellowship while enjoying a mission-centered program featuring musical entertainment and a guest speaker.
---
Easter Service
Since the Coral Shores High School Performing Arts Center was constructed, Key Largo Baptist Church has utilized the facility to host a community-wide Easter Service. Attendees enjoy powerful and inspirational music and hear clear Biblical teaching. Over the many years we have held this event, hundreds of people have come to know Christ as their personal Savior on this day. To God Be The Glory!
---
National Day of Prayer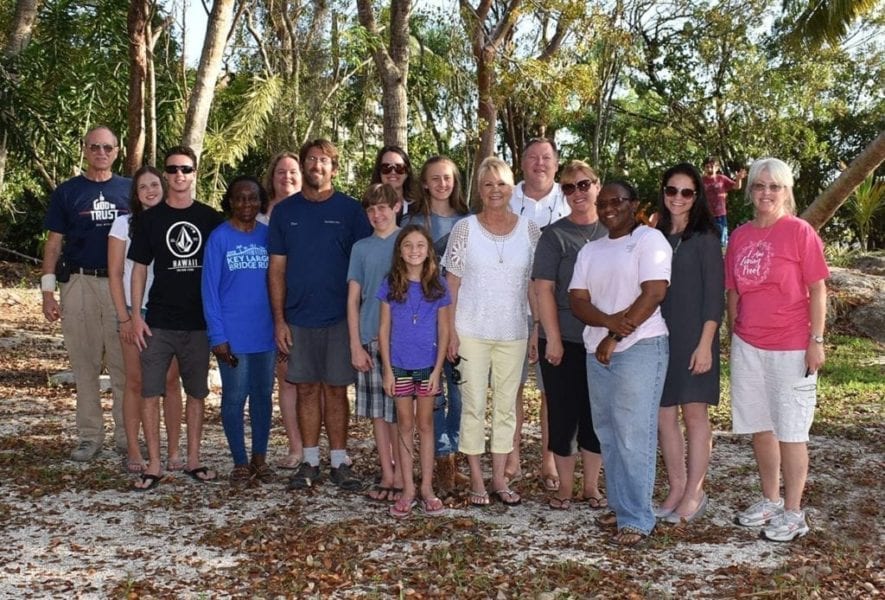 KLBC is a praying church! And we take every opportunity to come together to seek God's will and direction for our lives, our church, our community, and our nation. In 2017, we committed to 24 hours of prayer, with individuals from our congregation signing up for 30-minute slots so that not a moment of this day was not covered in prayer. We concluded the day by meeting at our new church property for a time of group prayer and fellowship.
---
Mother's Day Brunch
Each Mother's Day, the men of KLBC host a brunch during the Sunday School hour for all ladies and girls of the church. Whether a mother or a daughter, all females are invited and encouraged to attend.
---
Father's Day Breakfast
During the Sunday School hour, the men and boys of KLBC enjoy a hearty breakfast in honor of Father's Day. Will you join us this year?
---
Vacation Bible Adventure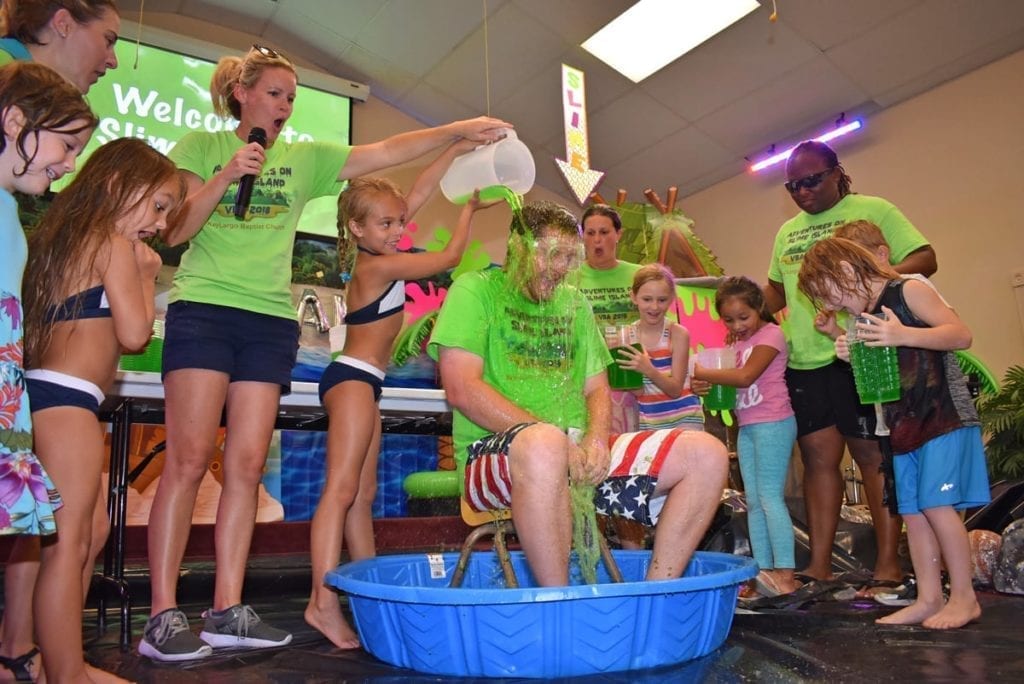 One of the outreach highlights of our year is Vacation Bible Adventure. This week-long program for children ages 5 thru 11 is held Monday thru Friday from 9am until noon each day. Games… Snacks… Memory Verses… Bible Lessons… and FUN FUN FUN! 'Adventures on Slime Island' of 2018 was a fantastic time! With more than 130 kids from our community attending, at least 12 accepted Jesus Christ as Lord and Savior. Praise God for His Goodness!
This year's event will be held June 17-21 from 9am until noon each day. Stay tuned for more information.
---
Trunk or Treat
Our annual Fall Festival is a great time for families. More than 20 themed stations are set up in our church parking lot to offer a safe and fun environment for children and adults. We don't do the scary stuff… Just the fun stuff! Come see what it's all about!
---
Friend Day
This a highlight of our year! With a focus on inviting neighbors, friends, and acquaintances, we return to our two-service schedule with a great covered dish fellowship dinner on the grounds immediately following the second worship service. We enjoyed great food and fellowship (and even beautiful weather!) during our 2019 Friend Day on January 27th. Stay tuned for date for 2020's event. Start thinking now about all of the friends you will bring!
---
Christmas Concert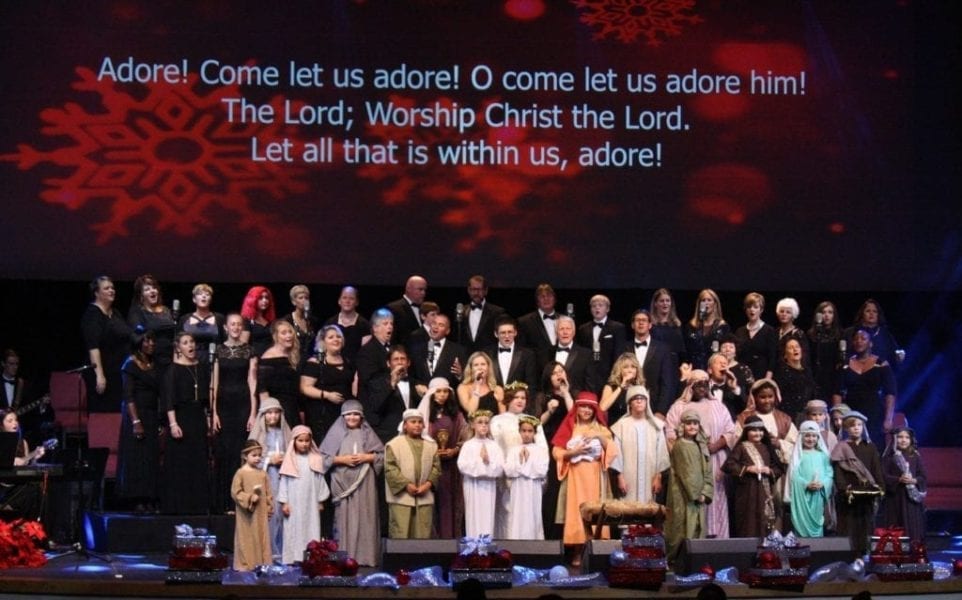 It is our privilege to present a Community Christmas Concert each year featuring our Adult and Children's Choirs. God has blessed this outreach event for many years with hundreds of people coming to know Christ as their personal Savior. It is a time of worship and reflection on the true meaning and reason for this most special holiday. Stay tuned for more information about our 2019 Christmas Concert.