Key Largo Baptist Church is a mission-minded church, which means we have a vision to reach souls around the world with the Gospel of Jesus Christ. Our prayers, participation in short-term missions trips, and financial support of many missionaries allows people to hear the GOSPEL. Nothing is more important than that fact. Literally, people are passing from death to life because of our focus on missions.
We count it a privilege to have taken several short-term missions trips to Jamaica and Cuba over the past several years, and are planning more trips in the future.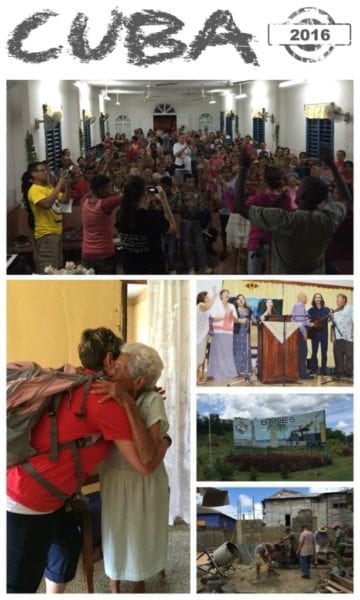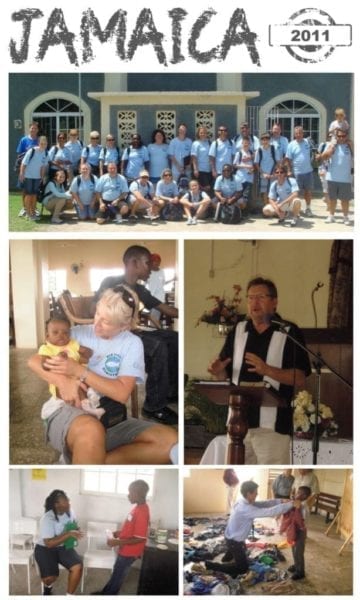 The KLBC Missions Program is about an active partnership between us and our missionaries. We are counting on them to share Jesus Christ, and they are counting on us to meet their financial needs. We are a TEAM!
Each month all monies given to missions is carefully kept separate from all other KLBC finances. Since this is a "faith" budget, we, BY FAITH, ask God to give us an amount – above our tithes – for world-wide missions. As we activate our faith, God blesses by supplying; and we, in turn, become a blessing to our missionaries. The missionaries we currently provide monthly support to are:
Norris & Linda Bailey – Vietnam
Sandy & Karen Baird – New Hope Initiative /Africa
Henry & Victoria Benach – j.e.m. (Jewish End Time Ministries)
Larry & Pat Bradley – Asia
Doug & Joli Cullen – Choose Life Ministries
Dave & Candy Homer – Taiwan
Ryan & Sarah Johnson – London, England
Ramzi & Ruth Kammar – Jerusalem, Israel
Sam & Carita Masters – Argentina
JD & Caroline Mathis – Scotland
Becka McMurphy – Thailand
Eric Murphy – L.I.F.E. (Life Impact For Eternity) / Hungary
David & Janet O'Rear – L.A.M.P. (Looking After Missionary Personnel)
and T.I.M.E. (Teams In Mission Evangelism)
Mike & Becky Patterson – Mexico
Jaron & Nicki Rogers – Nicaragua
Will & Dorothy Rogers – S.M.O.R.S. (Skilled Missionaries Offering Relief Services)
Jim & Amy Smith – Japan
Tony & Julie Sullivan – Australia
Jim & Barbie Waters – Zambia, Africa
Steve & Pam Workman – Botswana, Africa